Farmers, Families & Fun at the Great Downtown Pumpkin Festival
The Hungry for Truth crew traveled to Rapid City in September to sponsor the Great Downtown Pumpkin Festival. The sunny Saturday was marked with families from across South Dakota stopping by the Hungry for Truth tent, spinning the ag wheel and answering questions about agriculture for the chance to win a prize, and entering to win an Instant Pot. The lucky winner, Katie Gilbert, happened to be celebrating her birthday.
It was the perfect atmosphere for facilitating conversations between farmers and families about how food is grown and raised. Local soybean farmers Tim Ostrem, Jerry Schmitz and Josh and Kara Kayser enjoyed talking with people about all they do on their farm and answering questions about food safety.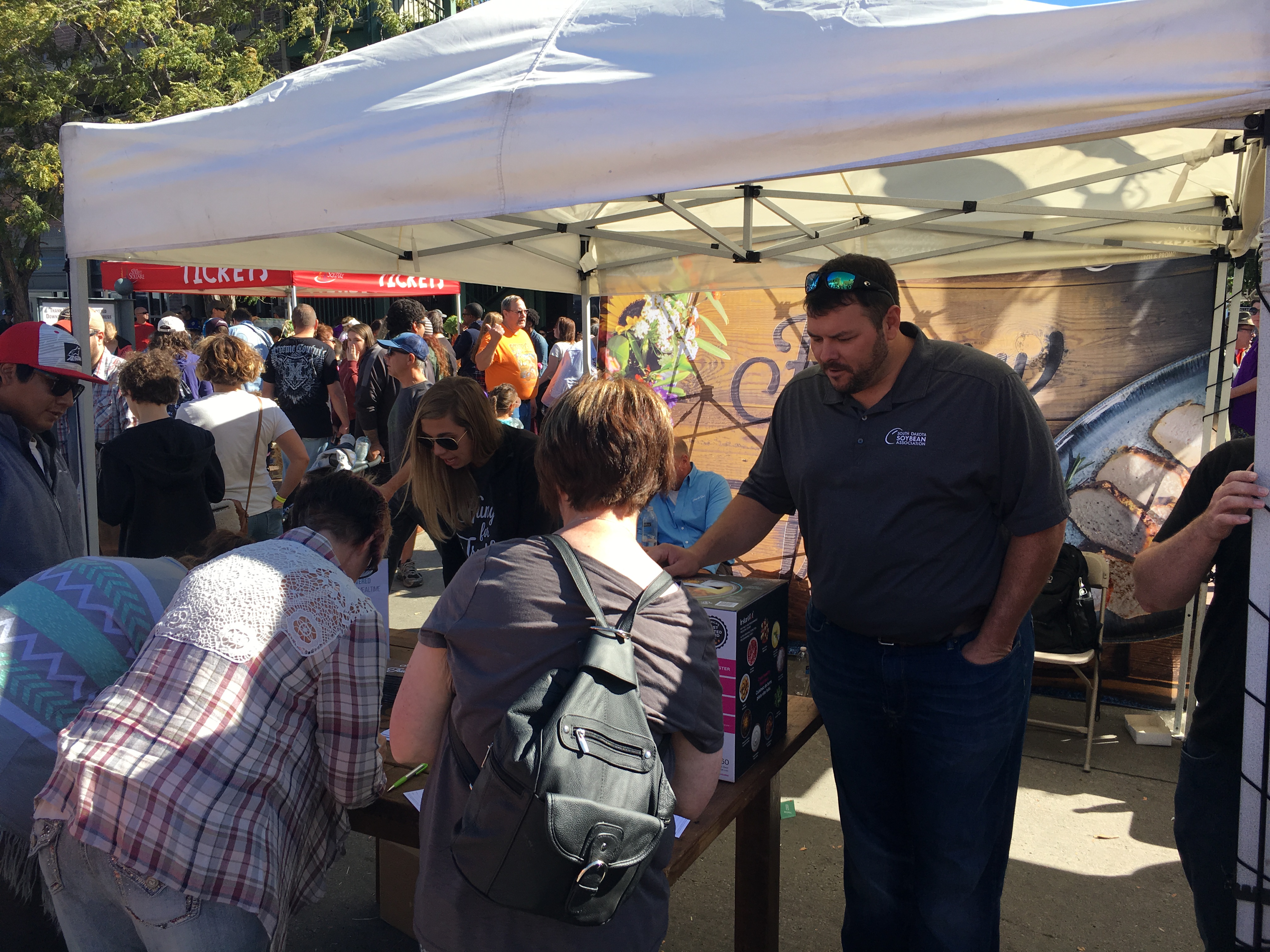 The most challenging question posed to visitors who tried their hand at ag trivia was whether or not there are added hormones in poultry and pork. Many people were shocked to find out these meat products do not include added hormones. The farmers also helped attendees make the soybean connection with the meat they eat. While many South Dakotans don't eat soybeans, they are an important source of protein in animal feed. Pigs, chickens, turkeys and dairy cows all eat soybeans to grow into the healthy meats we all enjoy.
Jerry also judged the chef competition that featured new pumpkin dishes created by local chefs. In between enjoying bites of the delicious dishes, he shared fun facts about his farm and South Dakota agriculture with the audience. Watch the action!
The Hungry for Truth initiative is all about connecting South Dakotans to the farmers who grow their food, and events like Pumpkin Fest are the perfect setting for these conversations. You can find Hungry for Truth and South Dakota farmers at other family events throughout the year. Here's what happened at Family Fest.