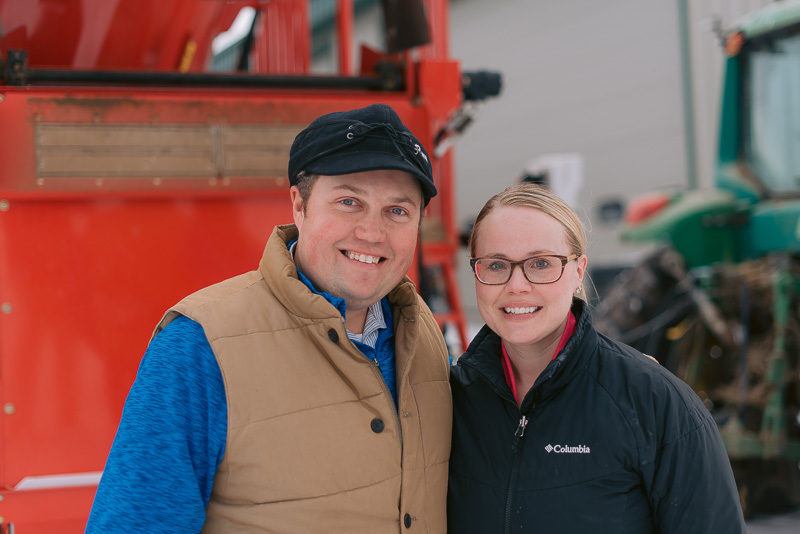 Hearty Winter Soup Recipe With Jason Frerichs
Warm-up with the best winter soup, the delicious roasted tomato basil soup recipe from Jason Frerichs! We caught up with him to learn more about life on the farm during the winter and how he spends time with family.
For the Frerichs family, winter on the farm means taking advantage of the slower season to spend extra time with family, often at the dinner table for a family meal. It also means completing chores like hauling grain, tending to cattle, and keeping up on book work.
The Frerichs Farm is a family operation run by Jason and his wife Ashley, along with his brothers, Aaron and Ryan, and his parents Kent and Faye. They farm corn, wheat, soybeans, and alfalfa as well as running a beef cattle operation.
While raising cattle is a large part of the farming operations now, it hasn't always been that way.
"My dad had cattle and he got out of it when he started teaching and backed off a little bit on farming. He was an Ag teacher and he was my FFA teacher in high school," Jason said. "That was one area that I looked at as an area that I could specialize in with working with the cattle."
Once Jason graduated from college, he got into the cattle business and it's one of the ways the farm has evolved. As a fourth-generation farmer and the first to farm in his area, Jason is also proud to have helped expand the Frerichs' farmland through different rental agreements.
Now, a day in Jason's life in the winter begins with getting his daughters, Elizabeth and Violet, ready for daycare, enjoying a cup of coffee, and checking out the markets. After that, he gets a start on his farm chores.
One chore is preparing the cattle's feed by using a vertical mixer wagon to incorporate the various feedstuffs like grass feed, alfalfa hay, trigger beet pulp, and sometimes a little bit of corn. 
Then Jason will move on to bedding the cattle with some hay he's shredded in their bale processor. Maintaining fresh, dry bedding helps keep the cattle comfortable and healthy during the winter months.
After these typical morning chores, Jason might also haul grain for certain contracts as another common winter activity on the farm.
"We do have grain, especially corn that we haul out to keep our bins in condition and to meet some of the contracts that we have throughout the year. We'll haul that corn to one of the local ethanol plants that are in the area," Jason said.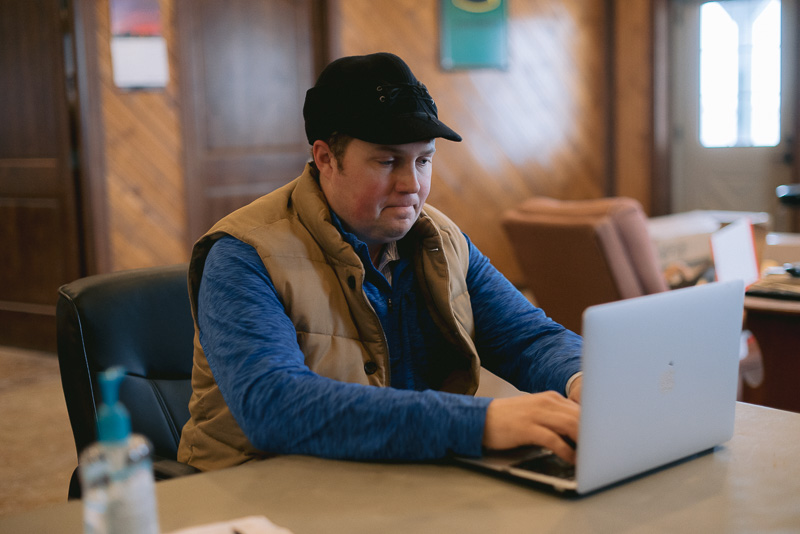 However, one of the best parts of winter on the farm is getting to enjoy a home-cooked meal with the family. Jason shared this Roasted Tomato Basil Winter Soup recipe that he and his wife like to make with fresh tomatoes and basil from their garden.
While they may not have created the recipe themselves, it was one of the first recipes Jason and Ashley made together as a couple.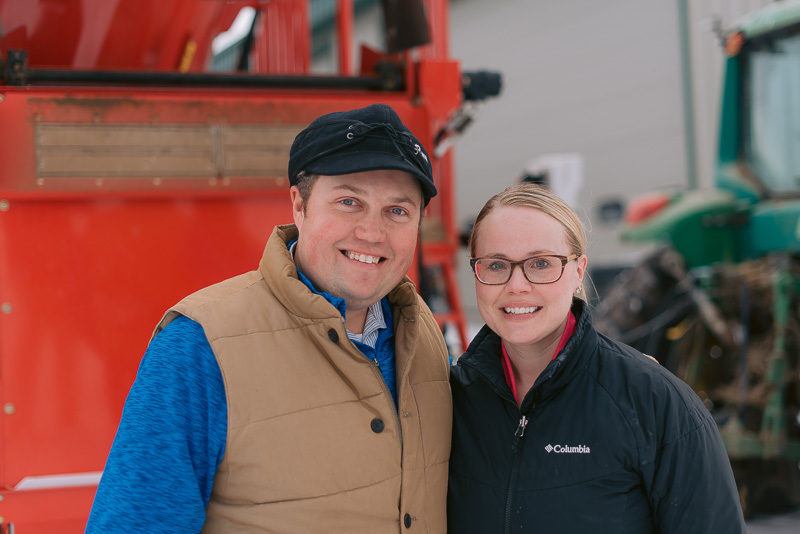 "Ashley and I were married in 2015, so we're still fairly young in our marriage. So it's something that we've come to enjoy together," Jason said. "What's neat about this recipe is the way you bake the tomatoes saves all of the nutrients from the skins of the tomatoes."
This recipe works great if you have some extra tomatoes on hand that you're trying to use up! Jason likes to dehydrate his tomatoes or freeze them to use later. Jason said this method of roasting the tomatoes first works well for chili or salsa too.
Check out the recipe below and warm up with a soup that is delicious and easy!
For more about winter life on the farm, check out our blog on Raising Cattle: An Animal Love Story with Drew Peterson. 
Roasted Tomato Basil Soup
Ingredients
3

lb

Tomatoes

cut in half

6

cloves

Garlic

skin on

4

tbsp

Olive Oil

1/2

cup

Yellow Onion

minced

1

tbsp

Salt

1 1/2

tsp

freshly ground pepper

5

cups

low sodium veggie or chicken broth

1/2

cup

fresh basil leaves
Instructions
Preheat oven to 425 degrees

Spread tomatoes and garlic in one layer on a large baking sheet. Drizzle with 3-4 tbsp of olive oil and season with salt and pepper. Roast in the oven for 30-35 minutes or until tomatoes are lightly charred on the outside and tender on the inside. Remove from oven and cool for 5 minutes. Remove skin from garlic.

While tomatoes are roasting, heat 1 tbsp of olive oil in a large pot or dutch oven. Add the onions and cook on medium heat until golden, about 4-5 minutes. Add salt, pepper, roasted tomatoes and garlic, broth, and basil leaves.

Transfer mixture to a blender and blend for one minute or until soup is creamy. Return soup to the pot and simmer for 5 minutes.