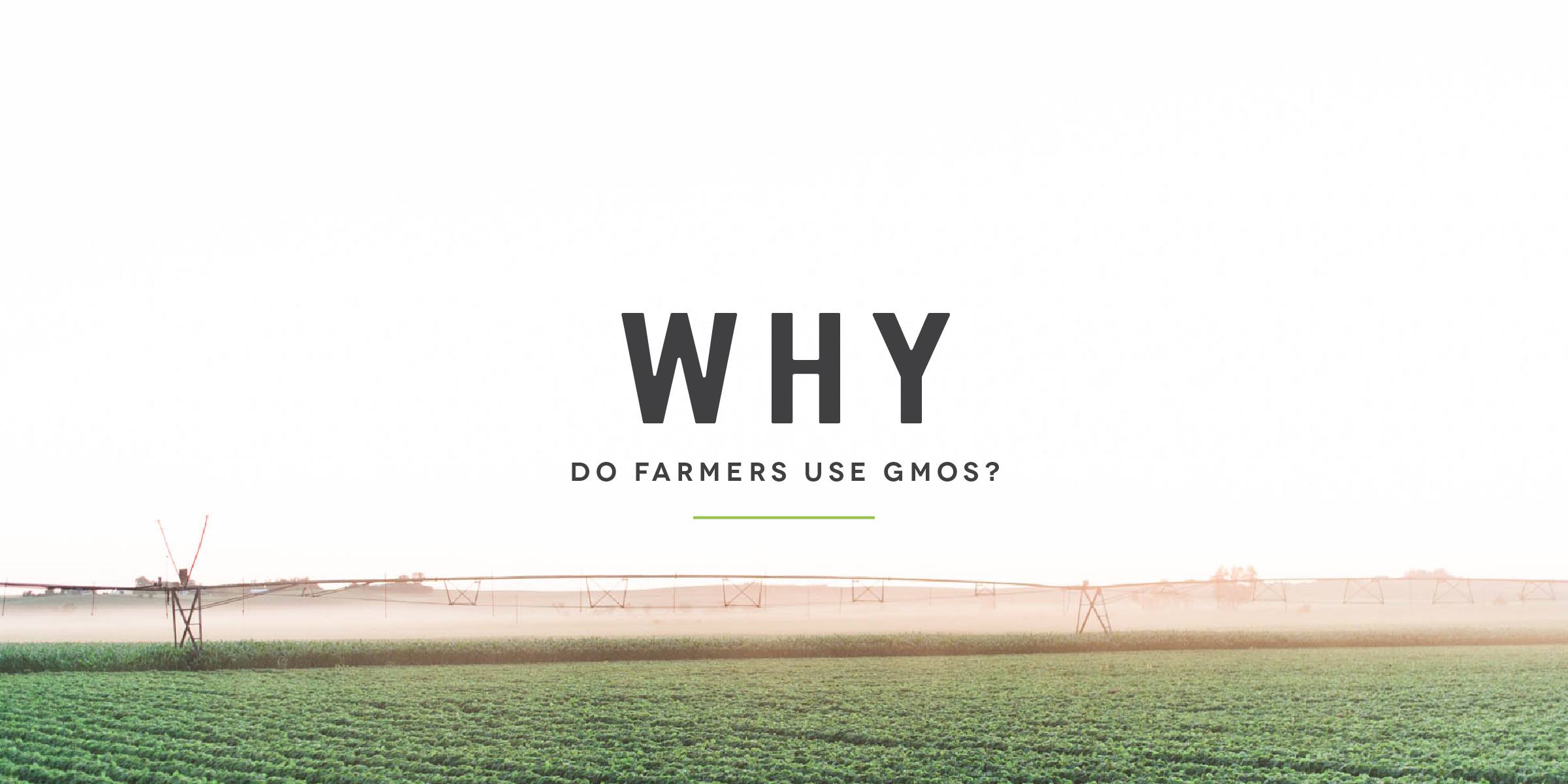 Why Do Farmers Use GMOs?
Have you ever wondered why many farmers use GMOs? Researching the question online might lead you to believe that they don't have a choice when it comes to the seeds they plant. In fact, farmers often choose to plant GMO seeds because it helps them be more sustainable, more efficient and preserve their land so they can pass it on to future generations. We decided to go right to the source to get answers.
"The safety and quality of the crops I raise are very important to me and my family farm. I know the science and research behind the products I use on my farm shows they are safe and sustainable. Being able to produce more with less natural resources and crop protection products is a decision I feel good about." – John Horter, farmer from Andover
"GMOs play an important role in farming today. In fact, if my dad hadn't used GMO crops in the summer of 2012, he most likely would not have had a corn harvest at all. We received record-low rainfall that summer, and his corn survived because of its drought-resistant genetics. If he had not used GMO seeds, his corn and much of the entire corn crop in the country would have died, wreaking havoc on the food and renewable energy systems." – Amanda Eben, livestock specialist from Rock Rapids, Iowa, who is active on her family farm
"We choose to use GMOs on our farm because we believe in their value; not just increasing our yields and product quality, but also the added value they bring to the food industry. The USDA, FDA, and EPA all require extensive testing of GMOs before they are released into the marketplace, taking an average of 13 years. Because of these modifications, we can grow crops in areas where we couldn't before. For example, we can plant drought-resistant corn in years where we are concerned about the water we need to feed a growing crop." – Morgan Kontz, farmer from Colman
Now you know many farmers choose to plant GMOs because the technology allows them to grow food safely and improve their on-farm sustainability. It's great to have choices both in the field and in the grocery store. What other questions do you have about GMOs? Let us know by leaving your question in the comments.
Learn more about the safety and process of creating GMOs by reading Where Do GMOs Come From?