Iversons Enjoy Sustainable Harvest + Coconut Curry Chili Recipe
Did you know South Dakota farmers will join others across the U.S. this fall to harvest more than 4 billion bushels of soybeans? While most of those soybeans will be used to feed animals, they eventually end up on your table in the form of farm-fresh foods like meat, eggs, milk and cheese. South Dakota farmers David and Miriam Iverson look forward to each fall as an opportunity to continue the family tradition of sustainably harvesting food and cooking meals like Coconut Curry Chili to warm up after cool days in the field.
"I'm the fourth generation on our operation. I've been farming for 37 years here in northern Brookings County," David said. "My family has been here for 120 years. My dad still actively helps out."
It's vital to keep things moving during busy seasons, especially on the Iverson's 1,500-acre farm. The drought this summer has taken its toll on yields across South Dakota, and extra attention is needed to ensure the crops are harvested with care. Using sustainable practices throughout the growing season pays off when it's time to combine.
The Iversons plant a rotation of soybeans and corn every other year. David says they rotate their crops for many reasons, but ultimately it protects their plants from being affected by plant-specific pests.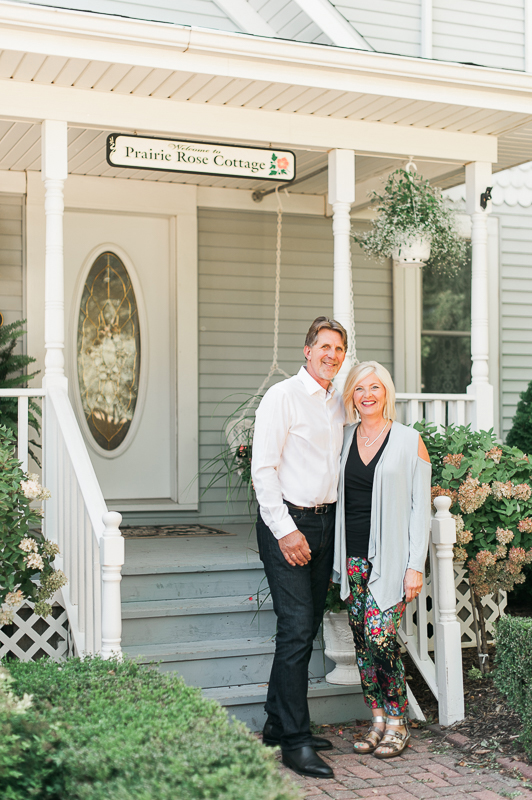 "Corn and soybeans have different weeds, diseases and insects that affect yields," he said. "By rotating the crops, we keep those numbers low and, hopefully, our yields high."
David uses other sustainable practices to grow food, like applying fertilizer at a rate that matches soil and plant needs, and implementing minimal and no-till practices in their fields.  
"Our sustainability methods improve soil health immensely and prevent soil erosion," he said.
With harvest just around the corner, we'll see how their efforts pay off. Since family time can be pretty limited in the fall, meals are important to bring people together. Coconut Curry Chili is one of David and Miriam's favorites to help warm up after a long day in the combine.
Read the Story of Soybean Harvest to learn more about what farmers are thinking this time of year.
Coconut Curry Chili
Ingredients
1/2

lb

Ground Turkey

1

(10.75 oz) can

tomato soup

1

(15 oz) can

tomato sauce

1

tbsp

Garlic

minced

2

cups

low-sodium chicken or vegetable broth

1

can

no-salt-added chickpeas

drained and rinsed

1

can

no-salt-added red kidney beans

drained and rinsed

1-1/2

cups

sweet potatoes

cubed

1/4

cup

mango chutney

2-3

tbsp

curry powder

1

tsp

onion powder

salt and pepper to taste

2/3

cup

light coconut milk, divided
Instructions
Cook ground turkey in medium skillet. Drain, set aside.

In a large pot, combine tomato soup, tomato sauce and garlic. Bring to boil over medium heat.

Reduce heat. Add turkey and remaining ingredients, except the coconut milk, to pot. Cover and simmer for 15 minutes.

Stir in 1/3 cup coconut milk to mixture. Cover and simmer 15 minutes.

Stir in remaining coconut milk, cover and simmer for 30 more minutes.

Serve over rice or in a bowl. Enjoy!