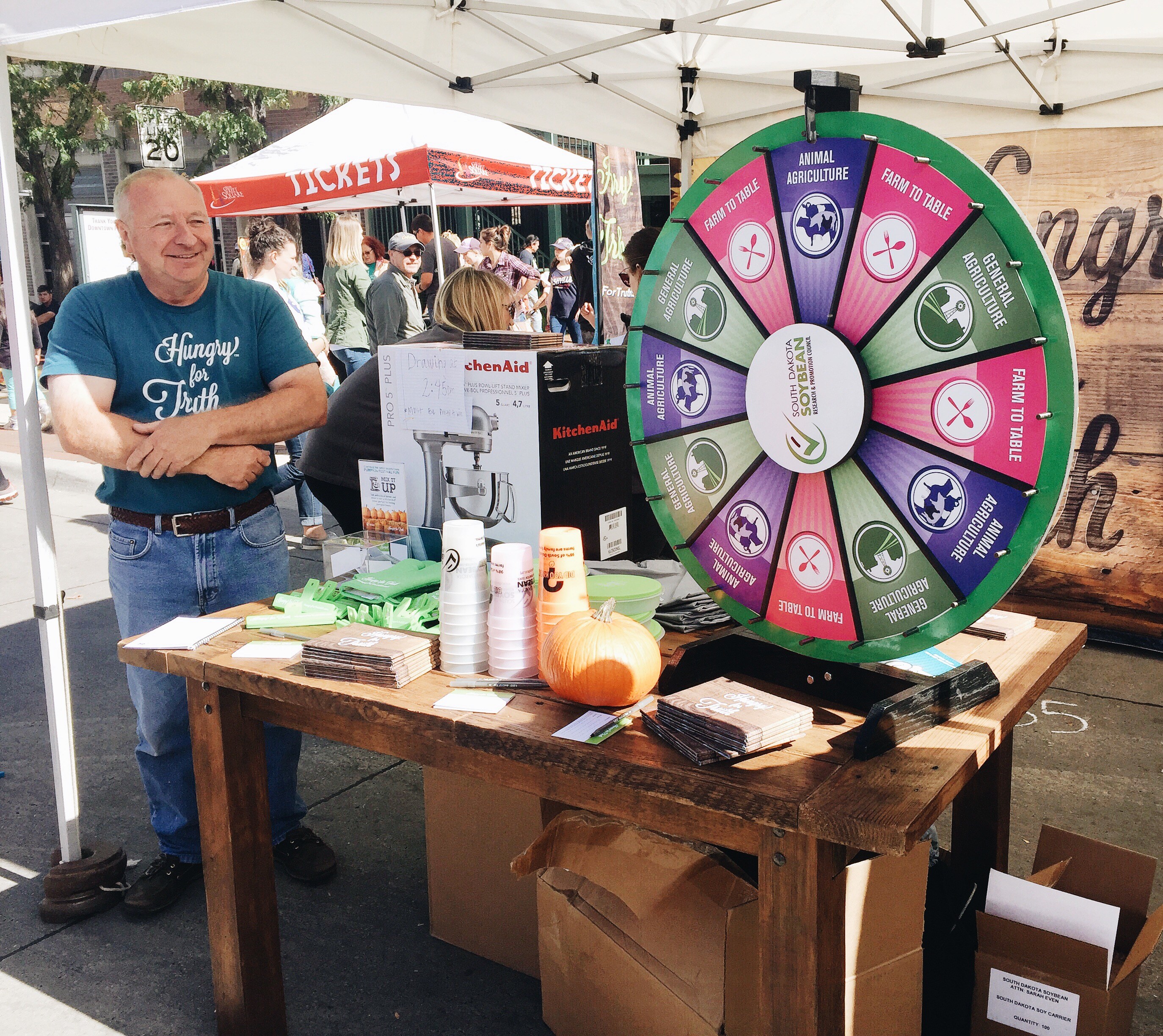 Your Questions Answered: Conservation
On September 24, 2016, thousands of people gathered together in Rapid City's Main Street Square for the Great Downtown Pumpkin Festival. The event featured a giant pumpkin contest, live music and plenty of pumpkin flavored treats. Hungry for Truth sponsored the event and hosted a booth where many South Dakotans made connections with the farmers who grow their food.
"The whole purpose behind Hungry for Truth is to connect us to our fellow South Dakotans so everybody can learn more from each other," said Doug Hanson, farmer from Elk Point. "We had plenty of great conversations. I think a lot of people walked away with some new information, including us."
Booth visitors could talk to farmers about how they grow safe and healthy food, answer farm trivia questions and enter for the chance to win a KitchenAid® mixer. At the end of the day, Brittany Edgmon of Box Elder was our big winner and walked away with the brand new tool to help her mix up tasty treats.
Doug had many meaningful conversations with South Dakotans that day. He said many people were surprised about how much farmers today do to conserve natural resources.
"One of the trivia questions we asked stumped a lot of people," he said. "We asked, 'Is there more soil erosion now than in 1982?' Most people thought that there was more now. It was an opportunity to share more about the conservation practices many farmers use on their farms."
Today, farmers till the ground much less vigorously than they used to. Some farmers use a practice called no-till, which means they don't till up the ground at all. Others use minimum tillage or conservation tillage, where they leave residue from the previous year's crop on the land, reducing erosion. In fact, 63 percent of farmers use conservation tillage on U.S. farmland.
"It's important to me as a farmer to take care of the land," said Doug. "I want my farm to stay around for generations to come, so I need to leave the land in better condition than I found it."
Have more questions for Doug about conservation? Let us know in the comments.