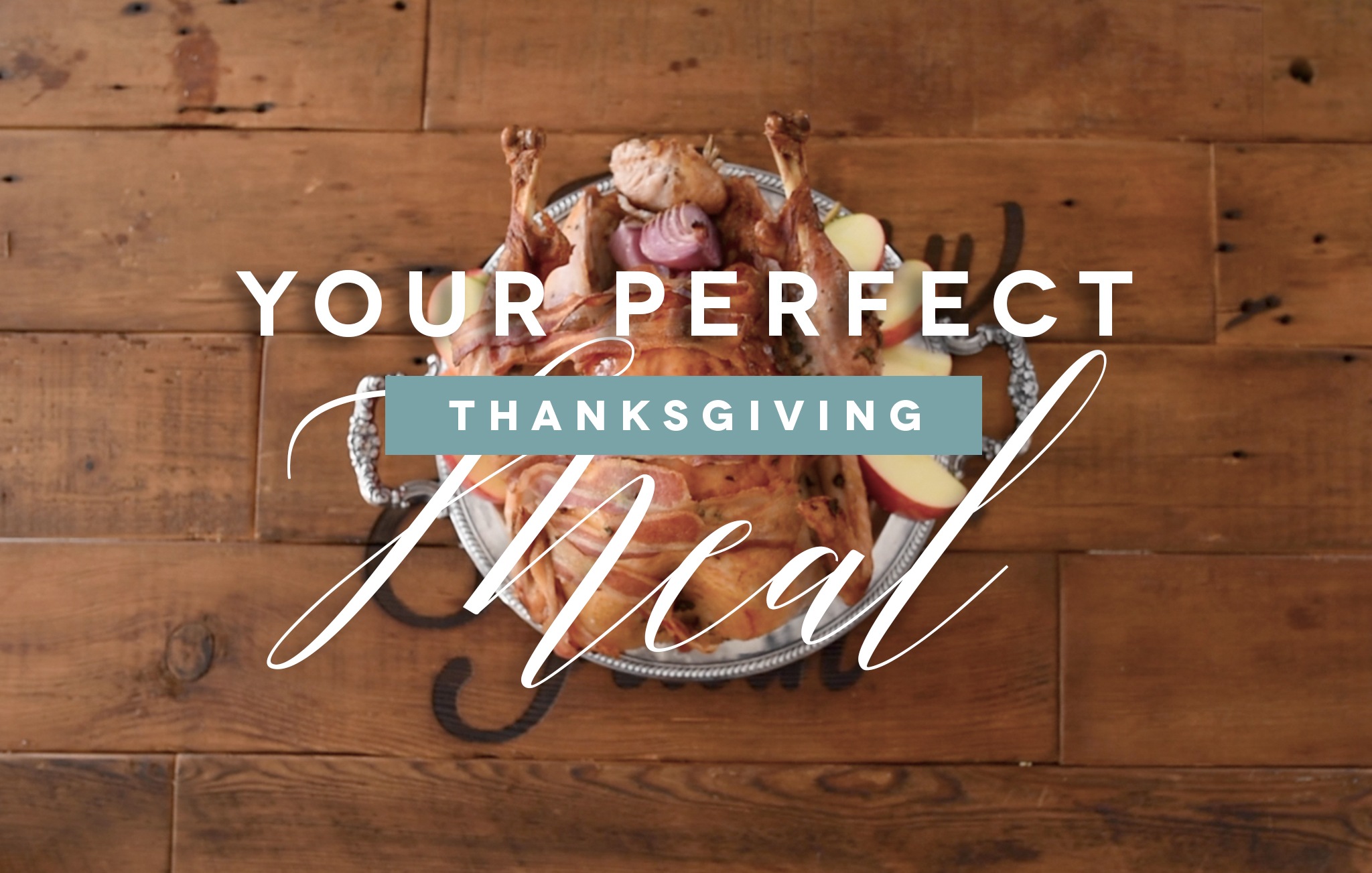 Maple Glazed Turkey With Sage Butter and Bacon
Thanksgiving is right around the corner, and you need more than the standard turkey to feed your hungry guests. We have you covered with this maple-glazed turkey with sage butter and bacon, plus sides! With sweet potato bites, honey-roasted carrots and deviled eggs, your Thanksgiving dinner will be sure to please.
South Dakota farmers raise approximately 5 million turkeys per year. That's enough to give nearly six turkeys to every person in South Dakota.
Did you know that turkeys like to eat local, too? They are fed a nutritious diet packed with protein from South Dakota soybeans. South Dakota soybean farmers are proud of the fact that they provide the number one source of protein for the poultry that provide the great food we all enjoy. Most turkey farmers work with an animal nutritionist who prescribes a healthy diet for their animals. Nutritionists love soybean meal for its protein, but also because it includes essential amino acids. Those healthy animals make for a healthy, protein-packed meal for your Thanksgiving dinner.
Maple Glazed Turkey With Sage Butter and Bacon
Ingredients
1

12-14 pound

fresh turkey

1-1/2

sticks

Butter

room temperature

3

tablespoons

sage leaves

fresh, finely chopped

Salt

Pepper

smoked paprika

8-10

garlic cloves

whole

1

Onion

Thyme

2

apples

red

1

Lemon

1

cup

pure maple syrup

1/4

cups

hot water

8

strips

maple bacon

1/4

cup

Flour

3

cups

Chicken Stock

rosemary

to taste
Instructions
An hour before roasting, take fresh turkey out of fridge. Remove bag of giblets and/or neck. Place fresh turkey on a rack in a large roasting pan, breast side up. Allow to dry and come to room temperature.

Preheat oven to 350 F.

Combine room temperature butter with finely chopped sage leaves. Season with salt and pepper.

Sprinkle the turkey, inside and out, with salt, pepper and smoked paprika. Carefully slide spoonfuls of sage butter underneath the skin of turkey and on top of the turkey skin. Repeat everywhere until all butter has been used.

Stuff the inside of the turkey with garlic, onion thyme, apples, lemon and rosemary.

Combine maple syrup and hot water. Baste entire turkey with maple syrup mixture. Place turkey in the oven for 2 hours, making sure to baste every 30 minutes.

After 2 hours, remove turkey from oven. Insert an oven-safe thermometer into the meatiest part of the thigh. Baste the turkey with syrup once more and arrange the strips of bacon over the top of turkey. Cover the entirety of the breast. Return the turkey to the oven for about 30 minutes, then baste again. Continue cooking, making sure to watch the bacon closely so that it doesn't burn. If bacon is done before thermometer reads 165, shield the bacon with foil and continue cooking the turkey.

Once the temperature of the turkey reaches 165 and the juices run clear take the turkey out of the oven. Transfer turkey to a cutting board, tent with foil, and allow to rest for 30 minutes.

Meanwhile, skim the excess fat from the pan drippings. Pour drippings into a medium sauce pan, making sure to scrape the bits at the bottom of the roasting pan from the turkey, but leave behind the burnt maple syrup. Over medium heat, whisk flour into the drippings until smooth. Gradually add chicken stock while stirring. Raise heat to high and bring to a simmer while stirring regularly, until gravy is thickened. Season with salt and pepper.