Farmer Recipe: Homemade Cast Iron Skillet Pizza
As a fourth-generation farmer, Brandon Wipf knows the importance of taking care of South Dakota's land and water resources.
"I live about 10 miles from where my farm is located, and the creek that runs through our farm winds around to the lake by my house. We use it to water our lawn and garden. Everything we do on the farm literally affects what ends up in my backyard," says Brandon.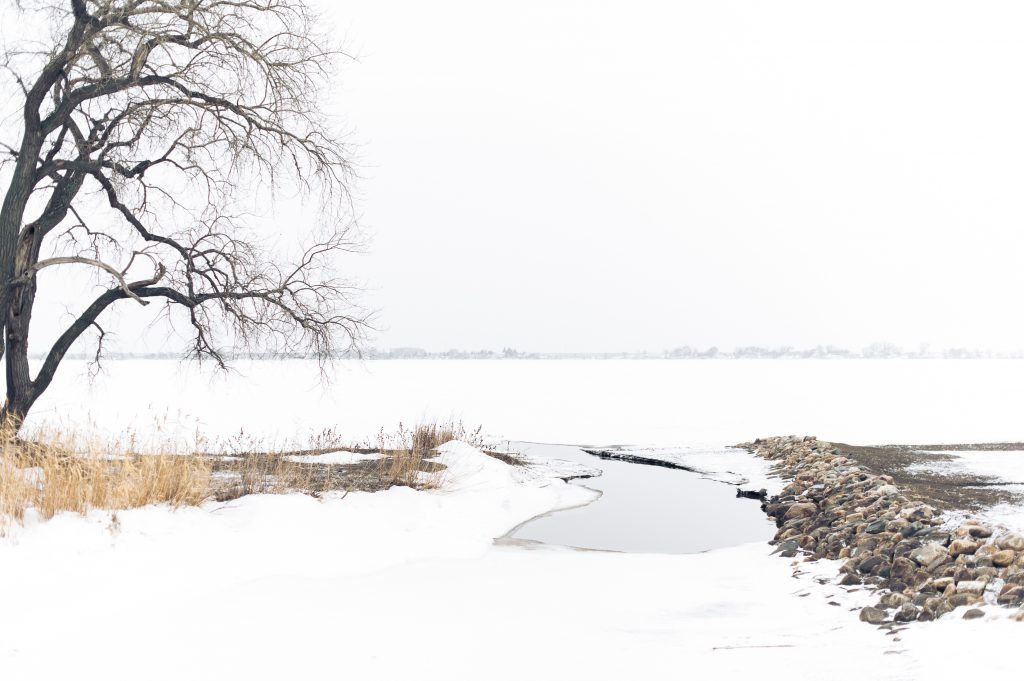 Some of those farm practices include using just enough fertilizers and pesticides to protect and grow healthy crops.
"Anytime we use pesticides on our farm, we follow regulations set by the federal government so that those products don't affect our water supply or damage the soil," explains Brandon.
Protecting natural resources is a top priority for Brandon and other South Dakota farmers. Learn more about how farmers responsibly use pesticides to grow safe and healthy food.
Whenever possible Brandon likes to use vegetables from his garden to feed his family and friends. His favorite dish is a cast iron skillet pizza that he's been perfecting for years. It's highly versatile and works for almost any group or occasion.
"I really don't need much of excuse to make it, whether we're having people over or I'm just craving it," says Brandon.
So, the next time you're entertaining or just in the mood for a slice of delicious pizza give this recipe a try.
Check out these other delicious farmer recipes:
• The Kayser Family Peanut Butter Cookies
• Farmer Paul's Grilled Walleye
If you try this recipe, be sure to let us know how it turns out and what unique toppings you used in the comments.
Brandon's Homemade Cast Iron Skillet Pizza
Ingredients
Crust
1/4

cup

powdered milk

1/2

teaspoon

Kosher Salt

1

tablespoon

Sugar

2 1/4

teaspoons

yeast

one packet

1 1/3

cups

warm water

2

tablespoons

Soybean Oil

4

cups

Flour

1

teaspoon

chopped rosemary
Sauce
1

can

store brand pizza sauce

2

tablespoons

basil pesto
Toppings (See Brandon's tip for toppings below)
1

cup

Mozzarella Cheese

1

cup

Parmesan cheese

1

Bell Pepper

sliced

1

cup

pork sausage

crumbled

1

cup

uncured pepperoni slices

1/2

cup

Kalamata olives
Instructions
Crust
Mix together the powdered milk, kosher salt, sugar and yeast.

Add 1-1/3 cup of warm water, stir and let sit 2 minutes.

Add the soybean oil and stir.

Switch to a dough hook on the mixer, add 2 cups of the flour and the rosemary. Knead on low speed until the flour mixes in, then add the remaining 2 cups of flour and knead on low speed until a smooth dough forms.

Roll out enough dough to form a 1/4 to 3/8-inch thick layer in the bottom of a well-oiled cast iron skillet. This will increase when the dough rises.

Spray with oil, cover and let rise for about 90 mins.
Sauce
While the dough is rising, mix up pizza sauce to taste. Brandon's Tip: My secret sauce is just store-brand pizza sauce with a heaping spoonful of basil pesto. Feel free to add other Italian herbs to give the sauce your signature flavor.
Toppings
Most people make two crucial errors when it comes to toppings: They use way too many of them and take all the toppings from the fridge right before building the pizza. This prevents the middle of the crust from baking all the way through, especially with a thicker pan pizza. Brandon's Tip: First, choose toppings wisely and sparingly. The great thing about pizza is that it allows for creativity. Choose flavor combinations that will most likely please guests. Just make sure not to overload it. Adjust the toppings amounts listed in the ingredients section to fit the size of your skillet. Second, sauce and toppings should reach room temperature before building the pizza.
Pizza
Preheat oven to 420 F.

Once dough has risen, spread a thin layer of sauce over dough.

Lightly press a layer of mozzarella cheese down into the sauce, taking care not to collapse the risen dough underneath.

Now comes the fun part: adding the toppings. Brandon's favorites are pork sausage made in South Dakota, pepperoni, bell peppers and Kalamata olives.

Add a layer of shredded Parmesan cheese that will melt and anchor the toppings in place.

Before placing in the oven, put the skillet on the stove top over medium heat for 1 minute. This is so the top of the pizza isn't burnt before the bottom of the crust is cooked.

Put the skillet in the oven and cook for about 12 minutes or until the top begins to turn golden brown.

When done, place the skillet on the countertop on top of a hot pad and let the pizza rest for a few minutes before cutting and serving.

Enjoy!