Farm-to-Fork Dinner Unites Rural + Urban South Dakotans in Conversations Around the Table
Hungry for Truth held its third annual Farm-to-Fork Dinner in June, bringing to life its mission of uniting farmers and consumers around the dinner table to have open conversations about how food is grown and raised. Approximately 180 farmers and South Dakotans gathered at the Country Orchard near Harrisburg for a social hour and meal featuring local food and beverages.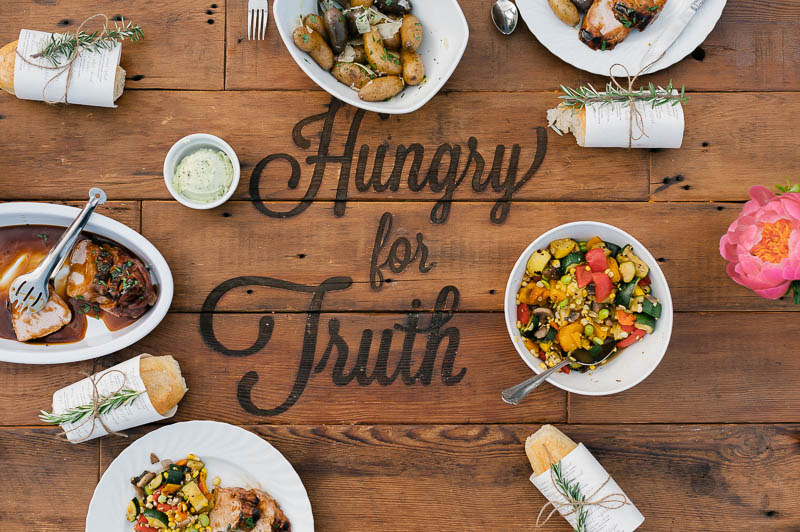 While the emerald orchard trees, luscious pink peonies and rustic wood architecture created a picturesque backdrop, the pinnacle element of the evening was the opportunity to share stories and connect.
"My favorite part of attending the Farm-to-Fork Dinner is the opportunity to hear more about what the farmers do year-round to create healthy food. There's so much more to farming than just planting a seed and harvesting the crop," said guest Lexie Frankman. "Plus, it's a really fun vibe, and the menu is full of fresh, local favorites."
Sandra Melstad agreed. "As someone who works in public health, I appreciate resources that can help families eat and live healthier lifestyles. Learning more about locally grown, sustainable foods is important to me and the people I serve. Hungry for Truth does a great job of bringing farmers and families together at this event," she explained.
Dinner began with a welcome from Vermillion farmer Jerry Schmitz. He described his farm and how he grows soybeans, corn, apples and also keeps bees for local honey producers. Other farmers, including Jeff Thompson, Walt Bones and Alan Merril addressed the crowd throughout the meal, explaining how their family farms are becoming more sustainable.
"Our farms have changed to grow and raise food more efficiently but we're also committed to caring for the soil, water, air and wildlife for future generations," stated Walt, who gave some specific examples of technology and how it's helped farmers grow more with less land and resources. "If farmers today used the techniques from the 1950s, we wouldn't be able to grow enough food to feed approximately 131 million people. That's equal to the number of people who live in the 9 most populated U.S. states."
Alan shared how technology has helped him be more efficient with pesticide application and making sure just the right amount is applied to the crop at the right time.
Guest Karla Santi said she appreciates learning more about food and farmer safety when it comes to pesticides. "Pesticides can be useful in protecting crops, but it was good to learn about the growth of biotechnology products compared with pesticides. It's good to know farmers use technology that helps keep them and our food safe."
For Karla and other urbanites whose regular connection to the farm is the grocery store or a farmers market, sharing a meal around the table with a local farm family is a special treat.
"Farming is really key to being a South Dakotan. It's a big part of who we are, and I'm excited to be part of celebrating it," said Natalie Eisenberg.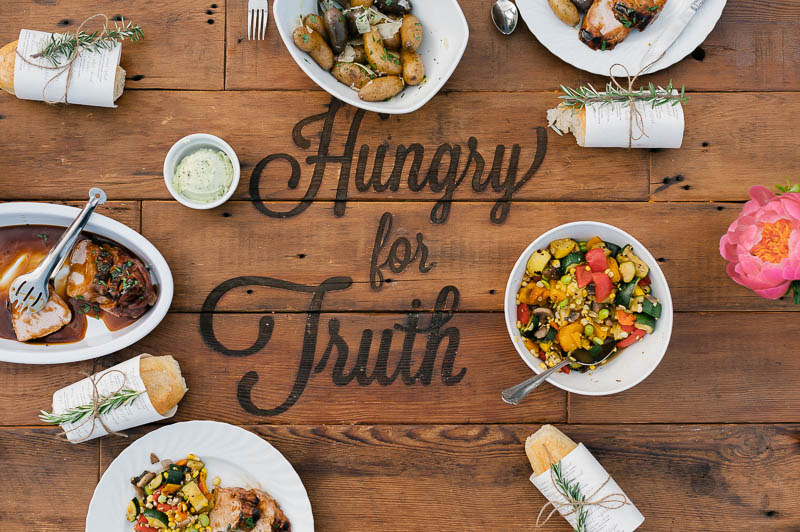 Hungry for Truth is an initiative about food and farming funded by the South Dakota soybean checkoff. The goal is to connect South Dakotans with the farmers who grow and raise their food.