Fall in Love With South Dakota Farm Animals
Many South Dakota farmers would say their favorite part of farming is working with their animals. Local farm animals are well-loved by their owners, which shows in the quality of the eggs, milk and meat they create for your family.
Take the happy cows at Marty Neugebauer's farm, just north of Dimock. Marty's farm is one of four dairies that provide the milk to make Dimock Dairy's delicious assortment of cheeses, curds and spreads South Dakotans love.
Marty knows delicious cheese comes from happy, comfortable cows that are fed a healthy diet. Most of South Dakota's 127,000 dairy cows enjoy a protein-rich diet of soybean meal, 31,000 tons of it each year to be exact. This nutritious feed typically comes from GMO soybeans. Both GMO and conventional crops are nutritionally equal, and planting GMO seeds allows farmers to grow food more sustainably by using less water, fertilizer and pesticides.
Cows aren't the only animals living the sweet life on South Dakota farms. Jamie and Brian Johnson raise chickens and Angus cattle on their soybean, corn and wheat farm in Frankfort. Chickens eat a diet of soybeans, corn and grains with added vitamins and minerals. This protein- and calcium-rich diet helps them laying healthy eggs for your favorite meals.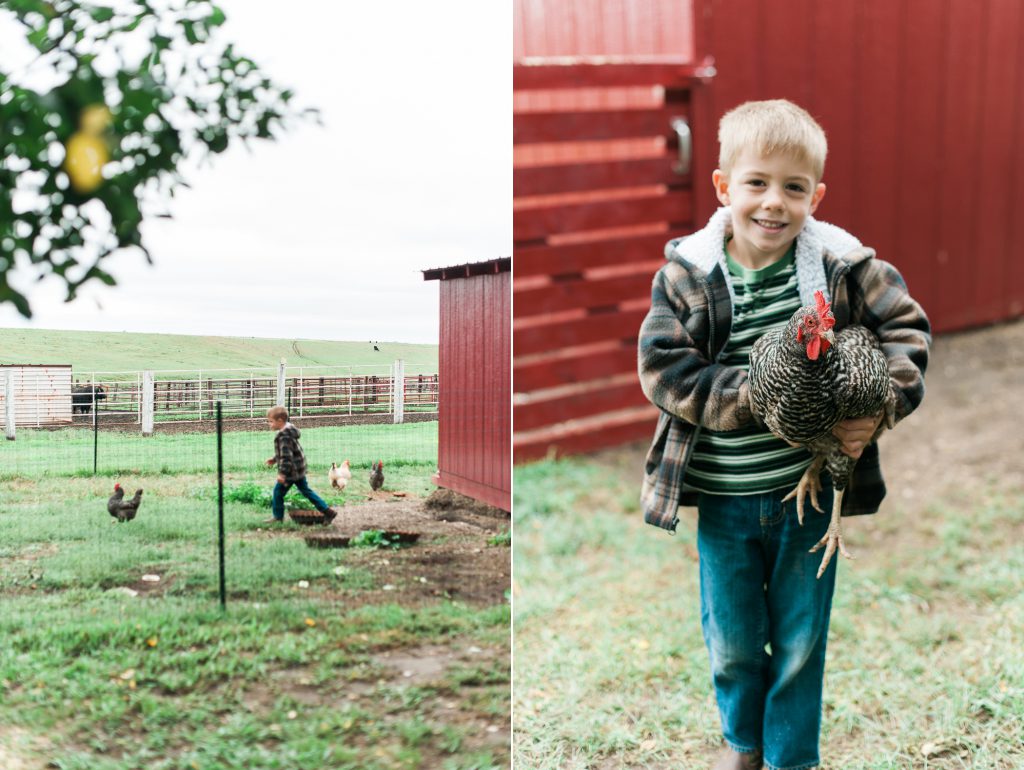 Treating animals right means treating the land right, too. Pig farmers Peggy and Brad Greenway keep their pigs comfortable in a high-tech pen that ensures the animals have a constant flow of fresh air and are fed just enough fresh, nutritious feed. These advancements help them use the right amount of water, feed, and land to keep their pigs healthy and reduce their environmental footprint. The Greenways aren't the only pig farmers practicing sustainability. Over the past 50 years, while doubling the amount of pork produced from 12 billion pounds in 1960 to 24 billion pounds today, the U.S. pork industry now uses 76 percent less land, 25 percent less water, and seven percent less energy to produce pigs. This has also resulted in a 7.7% smaller carbon footprint.
At the end of the day, farmers appreciate having a best friend with them through it all. The farm wouldn't be the same without the family dog. Spending time with their favorite pooch makes the work more enjoyable.
Farms just wouldn't be the same without the animals that give us safe and healthy food. Find out more about how ranchers sustainably care for their cows with a visit to Shawn and Kristy Freeland's home.