Diversity Drives Sustainability on Hansen Family Farm
For South Dakota soybean farmers, sustainability means doing the right thing for the environment and continuously improving the land for future generations. BJ Hansen is no exception. On his farm near Turton, diversity is also key to building a sustainable future for their farm.
BJ is the third generation to join the business and works with his father and uncle to grow a variety of crops, including soybeans, corn, sunflowers, wheat and alfalfa. They use some of those crops to feed a herd of purebred Charolais beef cows, which he brought to the farm when he moved home. He uses embryo transplant technology to breed the Charolais and sell them as seed stock to other farmers and kids in programs like 4H.
Adding cattle to the mix brought a new level of diversity to the farm that allowed them to increase value without growing in size.
"My dad and uncle take care of the fields, and I manage the cows. Adding cattle to the farm is how I was able to come back and build a life for my wife and children," explained BJ. "We probably won't grow our farm by purchasing more land, so we have to find ways we can do more with what we have to grow healthy food."
In addition to the cattle, they've also seen an uptick in wildlife thanks to the 60-foot grass waterway strips they installed along the creeks in their fields. Grass waterway or buffer strips are a conservation practice used by farmers to help filter rain as it runs off the field and into water. They are also great nesting ground for pheasants, ducks and other birds, which supports BJ's outdoor adventures.
While he enjoys seeing the diversity their practices bring to the fields, he's even more impressed with how efficient they've become. The cattle manure is recycled by spreading it on the fields to nourish crops and the soil. They've also stopped tilling the ground and started using cover crops to limit erosion and control weeds. Precision technology helps them apply just the right amount of pesticides when needed and plant the right amount of perfectly-spaced seeds per acre.
"We used to do a lot of tillage when I was growing up. Then in the 1990s my dad decided to stop and just leave the crop stalks and roots in place. With no-till, our soil has become so much healthier," explained BJ. "We've continued to add conservation practices and technology to our farm and are seeing great results."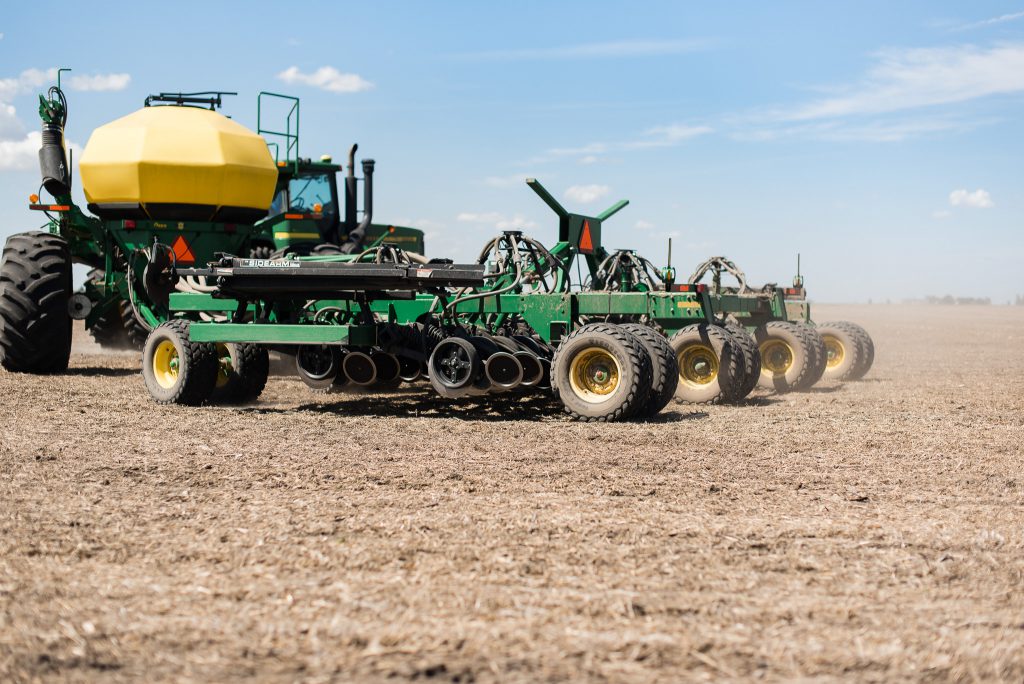 The best part of all is that by focusing on sustainability through diversity, BJ's kids may have the opportunity to follow in his footsteps.
"Sustainability is helping us get the most out of what we already have and make improvements for the future," said BJ. "Someday I want my children to have the opportunity to join me on the farm and continue the tradition of growing safe and healthy food."
Did you know South Dakota farmers are so committed to conservation that it's the top state in the nation for enrollment in the USDA's Conservation Stewardship Program? Read this blog to learn more.
Hungry for Truth is an initiative about food and farming funded by the South Dakota soybean checkoff. The goal is to connect South Dakotans with the farmers who grow and raise their food.