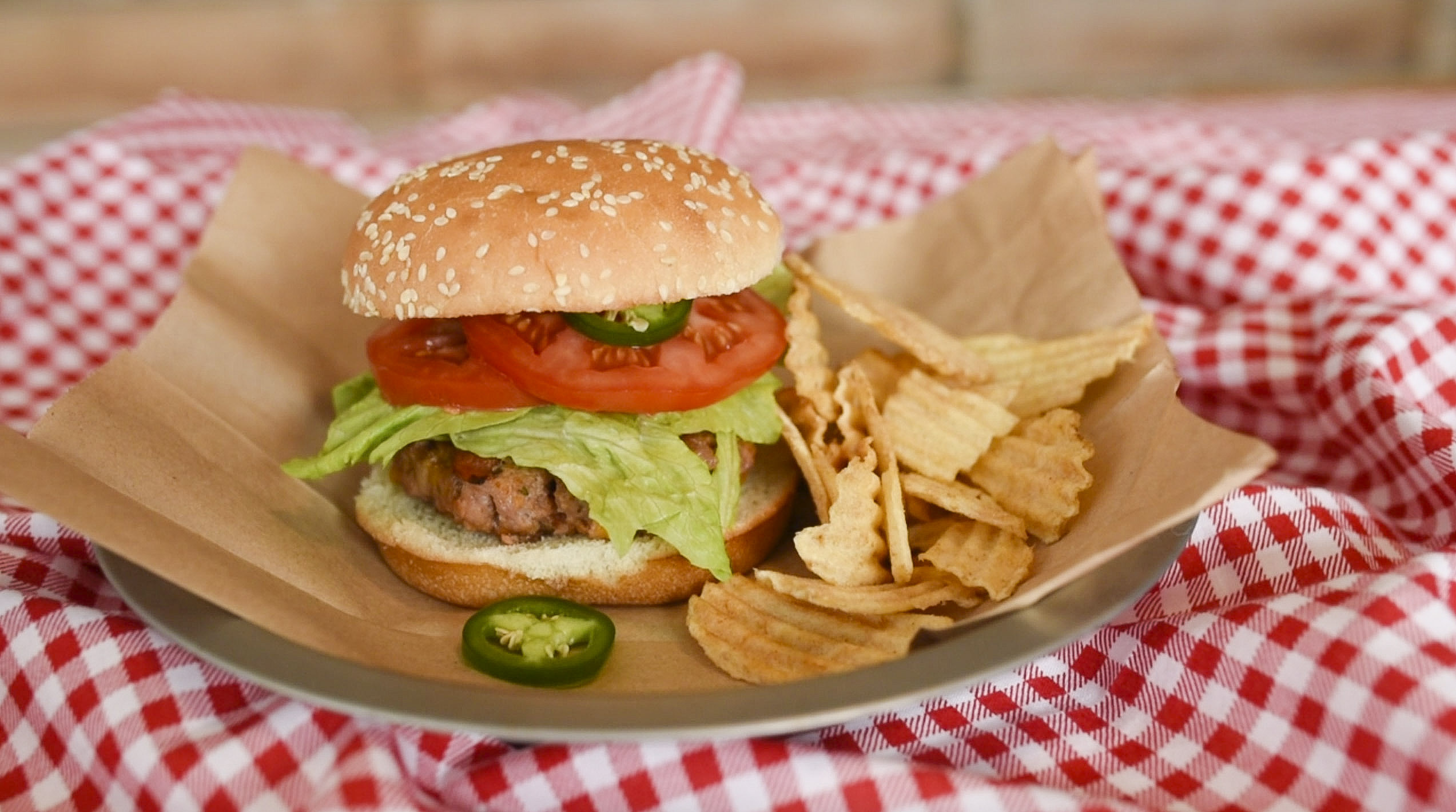 Brent Greenway's Pizza Burger Recipe
Looking for a way to spice up your burgers at home? Local pork producer, Brent Greenway shared his family's pork pizza burger recipe with us. If you're one of our brave winter grillers, this recipe is for you. But don't worry, this recipe can also be made inside on the stove for those who prefer to stay warm indoors!
This pizza burger is guaranteed to bring back that summertime feeling we're missing right about now. Plus you get to use up some of that ground pork you have in the freezer and support our local pork producers. Check out our video showing how to make these easy and delicious burgers the whole family will enjoy!
Brent also shared some information on misleading marketing you might find on pork products at the grocery store. Read our blog on Misleading Marketing in Pork Products to find out what some labels really mean. They might not be what you think!
Pizza Burgers
Ingredients
1

lb

ground beef

thawed

1

lb

ground pork

thawed

1/2

cup

shredded cheese

(pizza blend or cheddar is best)

1/2

cup

pizza sauce

1/3

cup

quick oats or bread crumbs

1

tsp

Italian seasoning

(if using unseasoned ground pork)

10-15

pepperoni slices

diced
Instructions
Preheat grill or warm-up large frying pan.

In a large mixing bowl, combine all ingredients until blended evenly.

Form burger mixture into six patties. Place burger patties on grill or pan.

Allow burgers to cook for about 4-5 minutes before flipping. Cook until burgers reach an internal temperature of 160 degrees.

Enjoy served on a whole wheat bun with toppings of choice.